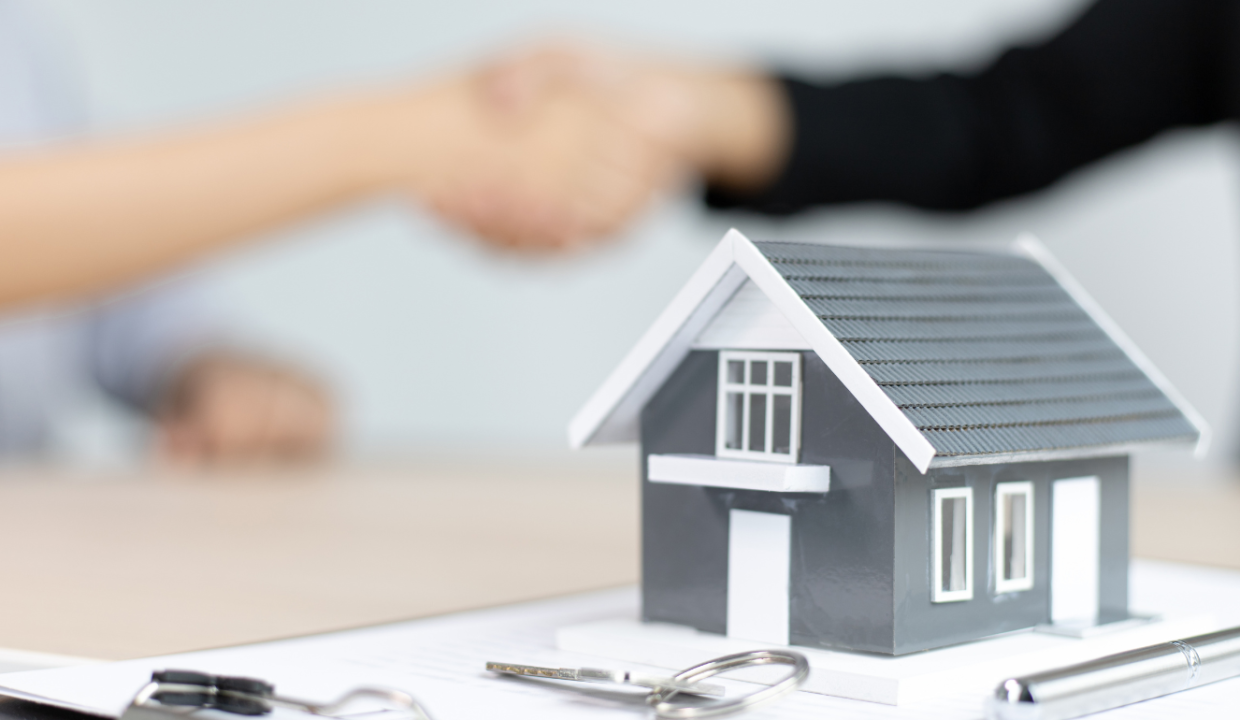 Benefits of Investing in Indian Real Estate Market for NRIs
Unveiling the Advantages of NRI Investments in the Indian Real Estate Market In recent years, the Indian real estate market has emerged as a lucrative investment avenue for Non-Resident Indians (NRIs). With its robust growth, attractive returns, and a plethora of opportunities, this sector has become an enticing proposition for those seeking to diversify their investment portfolio. In this article, we delve into the myriad benefits that await NRIs who choose to invest in the Indian real estate market.
Discover the Untapped Potential in Indian Real Estate:
Living and working abroad can often be accompanied by a generous salary. For Non-Resident Indians (NRIs), the prospect of having surplus funds available for investment can be both exciting and daunting. With a plethora of options to choose from, it is natural to feel overwhelmed when it comes to making the right investment decision. Investing in one's home country of India presents a plethora of advantages, catering to individuals who envision a future return or aspire to expand and enhance their financial portfolio through diversification. In order to assist you in making a well-informed decision, let us delve into the compelling factors that make investing in the Indian real estate market an attractive proposition for Non-Resident Indians (NRIs).
Embrace the Lucrative Prospects for Expansion
The real estate market in India is currently witnessing a remarkable upswing, presenting a golden opportunity for Non-Resident Indians (NRIs) to capitalize on. In today's fast-paced world, the demand for both residential and commercial properties is on the rise. The ever-evolving landscape of development has created a need for spaces that cater to the needs of individuals and businesses alike. As cities expand and populations grow, the desire for well-designed and functional properties has become increasingly prominent.
This surge in demand is a testament to the dynamic nature of our society, where progress and innovation are key drivers of growth. As we continue to witness the rapid pace of development, the need for residential and commercial properties will only continue to grow. By strategically leveraging this promising upward trajectory, Non-Resident Indians (NRIs) have the opportunity to reap the rewards of capital appreciation and potential investment returns.
Discover the Path to a Secure and Lucrative Investment in India
When considering the plethora of investment opportunities in India, one cannot overlook the undeniable allure of real estate as a secure and enduring option. This investment opportunity presents a range of enticing benefits, including long-term stability, consistent growth, and the promising potential for generating rental income. Metropolitan cities, such as Mumbai, hold a prominent position as the commercial capital of the country, making them an incredibly attractive destination for real estate investments.
In today's dynamic business landscape, having favourable policies and regulations in place is crucial for fostering a conducive environment for economic growth and development. These policies and regulations play a pivotal role in shaping the business ecosystem, attracting investments.
The Government of India has recently implemented a series of policies and reforms with the primary objective of enticing foreign investments in the burgeoning real estate sector. These measures have been strategically designed to create a favourable and conducive environment for international investors, thereby bolstering the overall growth and development of the industry. By introducing these progressive initiatives, the Indian government is actively demonstrating its commitment to fostering a robust and thriving real estate market that is open to global participation.
 The Real Estate Regulation and Development Act (RERA) and the Goods and Services Tax (GST) have emerged as significant initiatives that have brought about a multitude of positive changes in the real estate sector. These measures have not only bolstered transparency but also instilled a renewed sense of confidence among buyers. Moreover, they have successfully streamlined various processes, ensuring a more efficient and hassle-free experience for all stakeholders involved. These measures have been put in place to ensure that Non-Resident Indians (NRIs) are provided with a secure and well-regulated environment, enabling them to invest in the real estate sector with utmost ease and convenience.
In order to maximize your investment potential, it is crucial to diversify your portfolio. By spreading your investments across a variety of asset classes, industries, and geographic regions, you can mitigate
Investing in the Indian real estate market presents a remarkable opportunity for Non-Resident Indians (NRIs) to expand and diversify their investment portfolio beyond the confines of their home country. By venturing into this thriving sector, NRIs can unlock a plethora of benefits and potentially reap substantial returns on their investments. By strategically diversifying their investments across various geographical regions and asset classes, Non-Resident Indians (NRIs) can effectively minimize risks and potentially unlock greater returns on their investments. Real estate, being a tangible asset with the added advantage of generating rental income, brings a sense of stability and growth to an investment portfolio.
When it comes to the realm of real estate, Indian properties have emerged as a beacon of affordability in comparison to their counterparts in developed countries. Offering a plethora of investment options, these properties have garnered attention from astute investors seeking lucrative opportunities. NRI have the unique opportunity to leverage the current favourable exchange rates to their advantage, enabling them to acquire properties at highly competitive prices. This remarkable opportunity holds immense potential for long-term value appreciation and the possibility of generating substantial rental income.
Discover the Lucrative Possibilities of Rental Income in India
Investing in the vibrant Indian real estate market presents a lucrative opportunity for individuals seeking to diversify their investment portfolio and generate a steady stream of rental income. With a plethora of options available, astute investors can tap into the immense potential of this burgeoning sector and reap the rewards of their wise financial decisions. By strategically allocating funds towards real estate assets, individuals can unlock a world of possibilities, capitalizing on the ever-increasing demand for rental properties in India. With a judicious approach and thorough market research.
In today's dynamic landscape characterized by a burgeoning population and rapid urbanization, the need for rental properties remains steadfastly high. Non-Resident Indians (NRIs) have a unique opportunity to capitalize on the growing demand in the real estate market. By strategically investing in residential or commercial properties, NRIs can unlock a plethora of benefits, including a consistent and reliable stream of rental income.
In India, there is a wide array of companies that offer exceptional property maintenance services. These companies specialize in various aspects of property management, including rent agreements, buying, selling, and renting properties. With their comprehensive and efficient approach, they provide end-to-end solutions for all your property management needs. When it comes to NRI real estate investment in India, one company stands out from the rest – Property Epicenter. With a proven track record and a reputation for excellence, Property Epicenter has established itself as the go-to choice for NRI investors looking to capitalize on the lucrative Indian real estate market.
Offering a wide range of investment opportunities and a team of experienced professionals, Property Epicenter ensures that every investor receives personalized guidance and support throughout their investment journey. With a deep understanding of the unique needs and preferences of NRI investors, Property Epicenter goes above and beyond to deliver exceptional results. So, if you're an NRI looking to make a smart real estate investment in India, look no further than Property Epicenter.
Tax Benefits for Non-Resident Indian (NRI) Investors:
A Comprehensive Guide Investing in India offers a plethora of opportunities for Non-Resident Indian (NRI) investors. Not only does it provide a chance to grow their wealth, but Non-Resident Indians (NRIs) who choose to invest in the flourishing real estate market of India are entitled to avail themselves of attractive tax benefits under section 80C of the esteemed Income Tax Act, 1961. These benefits, which are akin to those enjoyed by Indian citizens, serve as a lucrative incentive for NRIs seeking to capitalize on the potential of the Indian real estate sector. When a Non-Resident Indian (NRI) acquires a property, it is important to note that under certain circumstances, it may be exempt from taxation.
Specifically, if the property is declared for self-use, it can qualify for this exemption. In the event that the property is leased, it is important to note that it will be classified as taxable income. When it comes to capital gains, it's important to note that specific tax rates are applicable, which are contingent upon various factors such as the type of gains and the ownership status of the property owner.
Establishing an Emotional Connection and Strategizing for the Future In today's fast-paced and ever-evolving world, it is becoming increasingly important to not only connect with others on a superficial level but also to foster deep emotional connections. These connections not only enrich our personal investing in real estate holds immense potential for NRIs who have deep-rooted connections with India, as it serves as a powerful catalyst in nurturing a profound sense of attachment to their cherished homeland.
Additionally, this option offers the potential for individuals to return to India at a later date and enjoy the convenience of a pre-established property for their personal needs. In addition, the ownership of real estate in India can prove to be a highly cherished and enduring legacy for the forthcoming generations.
Simplifying the Process of Retirement Planning
Investing in real estate in India as a Non-Resident Indian (NRI) can be a prudent and strategic move to enhance your retirement planning. Non-Resident Indians (NRIs) have the unique opportunity to make astute investments in residential properties that can not only provide them with a comfortable abode in their golden years but also serve as a lucrative asset. By strategically selecting and acquiring residential properties, NRIs can secure a promising future while enjoying the benefits of a potential retirement haven. In addition, it is worth noting that rental income derived from properties can serve as a dependable and consistent source of income throughout one's retirement years. This can greatly contribute to financial security and pave the way for a prosperous and worry-free future.