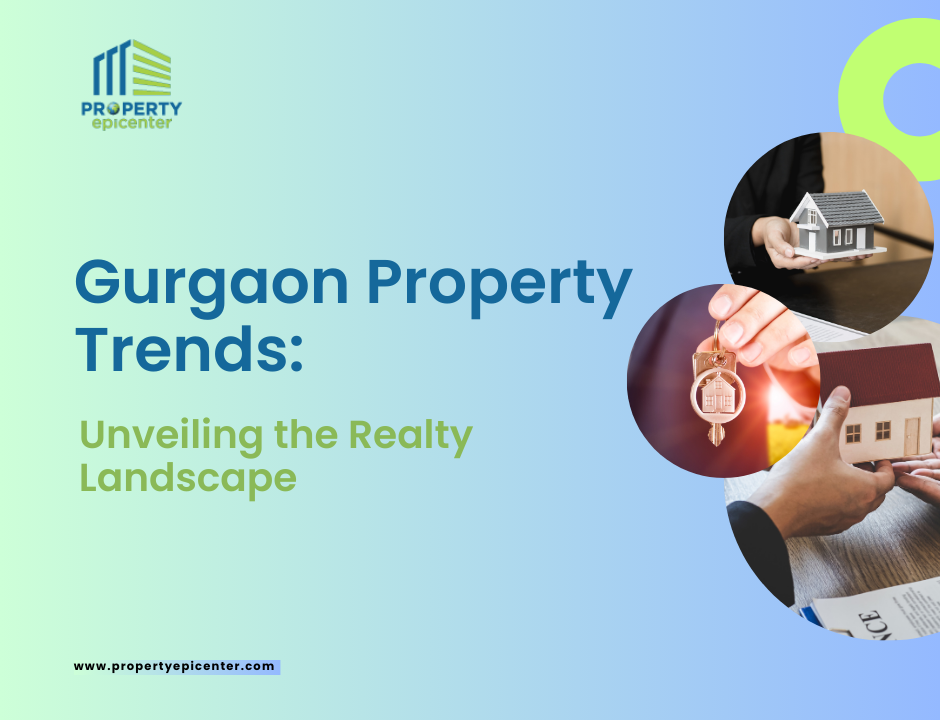 Gurgaon Property Trends: Unveiling the Realty Landscape
In the bustling urban expanse of Gurgaon, the heart of India's economic growth, the real estate market stands as a testament to the city's dynamic evolution. As a premier property management company in Gurgaon, we are here to delve into the intricate tapestry of Gurgaon's real estate trends, offering insights that will guide both seasoned investors and those considering their first foray into this ever-enticing realm. In this comprehensive article, we will explore the riveting Gurgaon real estate landscape, delve into the nuances of NRI real estate investment, and shed light on the strategic moves that can elevate your property ventures to unprecedented heights.
Gurgaon: The Real Estate Jewel of India
Gurgaon, often referred to as the 'Millennium City,' is not just a geographical location but a canvas that reflects the aspirations and ambitions of a new India. The city has rapidly evolved from a mere satellite town to a pulsating metropolis, attracting professionals, entrepreneurs, and investors from around the globe. Its proximity to the national capital, excellent connectivity, and a thriving corporate ecosystem have transformed Gurgaon into a real estate haven.
Emerging Property Trends in Gurgaon
Residential Marvels:
Gurgaon's real estate market offers a plethora of residential options, ranging from luxurious apartments with awe-inspiring skyline views to sprawling villas that offer a harmonious blend of opulence and tranquility. As a property management company deeply ingrained in Gurgaon's realty landscape, we've observed a growing preference for sustainable and tech-integrated homes. Prospective buyers are seeking residences that seamlessly integrate smart technology, energy efficiency, and aesthetic design.
Commercial Epitome:
Gurgaon isn't just about homes; it's a thriving hub for commercial real estate as well. The city boasts towering business centers, co-working spaces, and state-of-the-art retail complexes. In recent years, Gurgaon has witnessed an upsurge in demand for eco-friendly and ergonomically designed office spaces, catering to the evolving work culture and the emphasis on employee well-being.
Unlocking NRI Real Estate Investment Opportunities
For Non-Resident Indians (NRIs), investing in Gurgaon's real estate market presents an unparalleled opportunity to connect with their roots while reaping substantial returns. Here's a closer look at the factors that make NRI real estate investment in Gurgaon an enticing proposition:
Capital Appreciation Potential:
Gurgaon's real estate market has exhibited a commendable track record of capital appreciation. The city's strategic location, coupled with its ever-expanding infrastructure, has resulted in a steady increase in property values over the years. NRIs stand to benefit from this upward trajectory, making it a prudent long-term investment choice.
Rental Income Streams:
Gurgaon's cosmopolitan population and thriving job opportunities have fueled the demand for rental properties. NRIs can tap into this demand by investing in rental properties, thereby creating a consistent source of income while safeguarding their capital investment.
Legal Facilitation:
Navigating the legal intricacies of real estate investment in a foreign land can be a daunting task. However, with evolving government policies and streamlined procedures, investing in Gurgaon's real estate has become more accessible and transparent for NRIs. The establishment of dedicated real estate platforms and digital documentation processes has eased the investment journey.
Our Expertise: Your Gateway to Gurgaon's Realty Success
As a leading property management company in Gurgaon, we bring a wealth of experience and insight to the table, ensuring that your real estate endeavors are seamless and immensely rewarding. Our holistic approach encompasses property selection, investment advisory, legal assistance, and rental management. With an unwavering commitment to excellence, we are dedicated to elevating your Gurgaon real estate experience to unprecedented heights.
In conclusion, Gurgaon's real estate arena is a captivating saga of growth, innovation, and boundless possibilities. Whether you're a prospective homeowner, an astute investor, or an NRI seeking to make your mark in the Indian realty landscape, Gurgaon offers a tapestry of opportunities waiting to be explored.